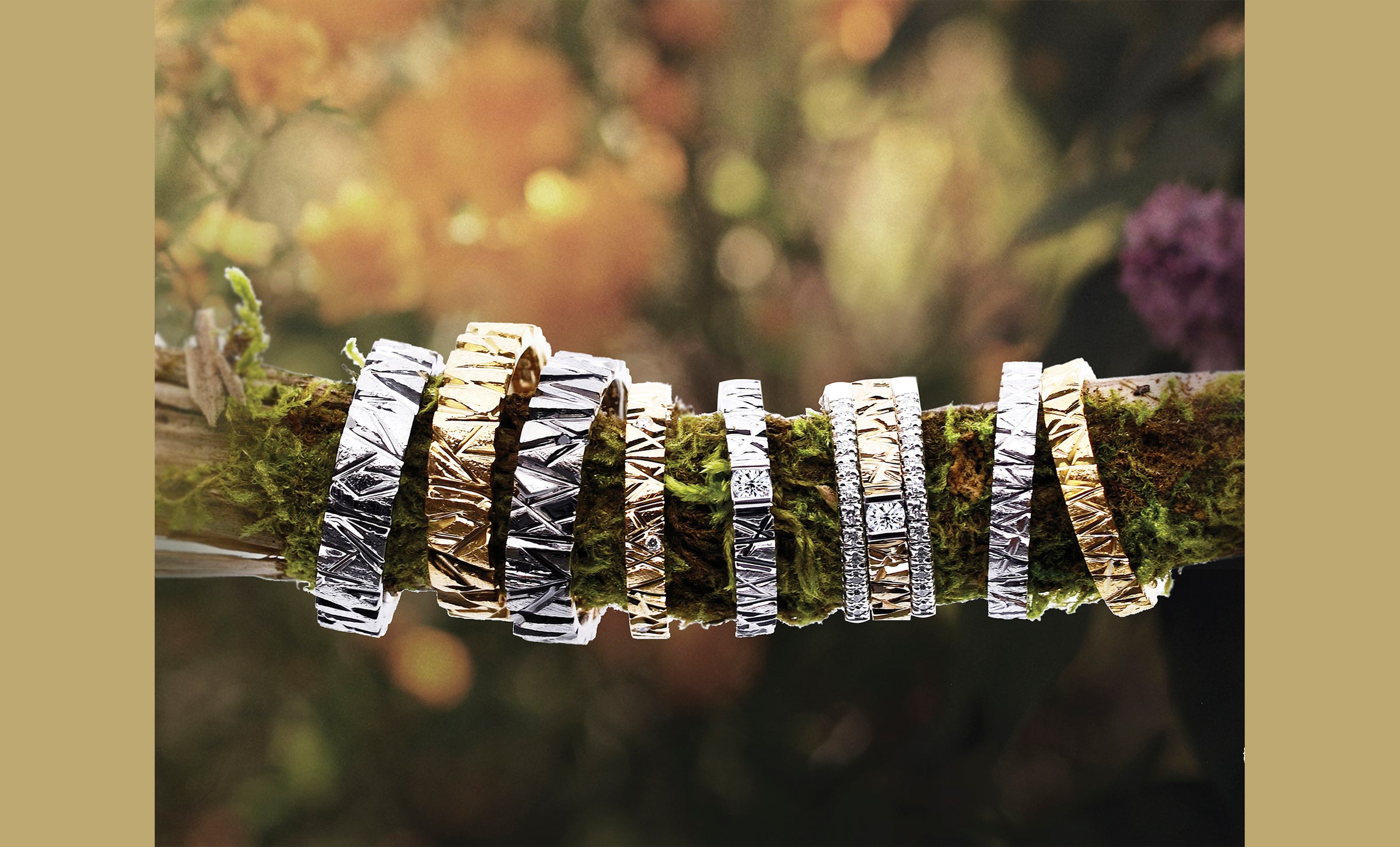 Deep growing roots of our love.
Rautapuu is a goldsmith Annika Takanen design, inspired by natural forms. It is wedding and engagement ring collection for men as well as women. Rautapuu ( ironwood) is strong and sturdy, so as love.
Materials: 14 karat white or yellow gold as well as platinum, black, or bright diamonds.