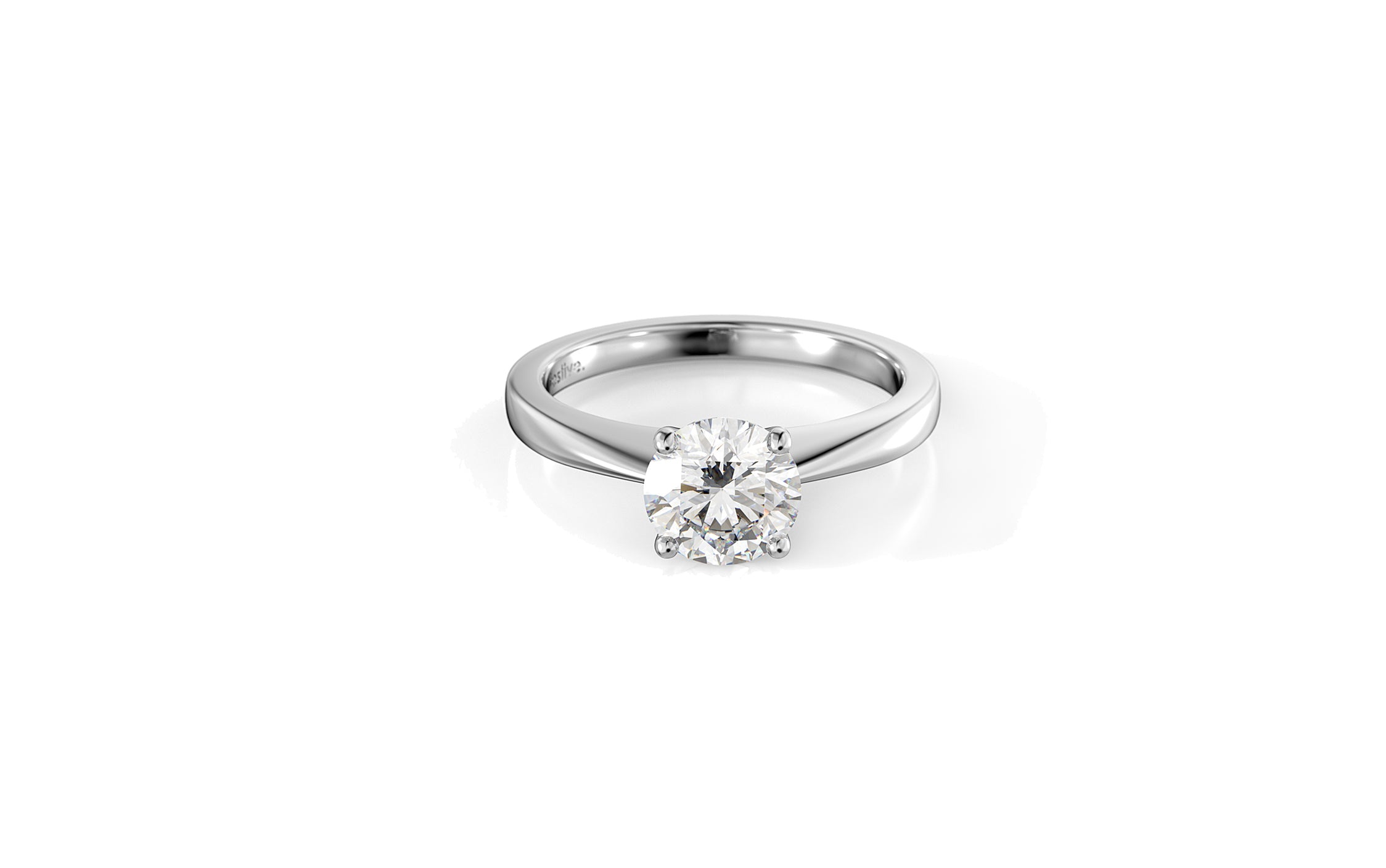 SOLITAIRE
The Solitaire ring is for you who is looking for simplicity and elegance. In the Festive collection you will find several different solitaire ring options for every taste, style and price range.

The diamonds used in all Festive jewellery undergo a rigorous microscope inspection to monitor the quality of the diamonds and ensure they are of the highest quality. Diamonds weighing 0.30 carats and above are graded in the GIA laboratories and accompanied by a written certificate.

As jewellery makers, it is particularly important to us that the diamonds that serve as crowns and symbols of eternal love are of such origin that their background does not diminish the diamond's dazzling brilliance and dignity. We therefore require our diamond suppliers to provide written certification of the origin and ethics of the diamonds.

A solitaire ring can be paired with an eternity ring or a classic engagement ring, for example, which are available in a wide range of options in the Festive collection.