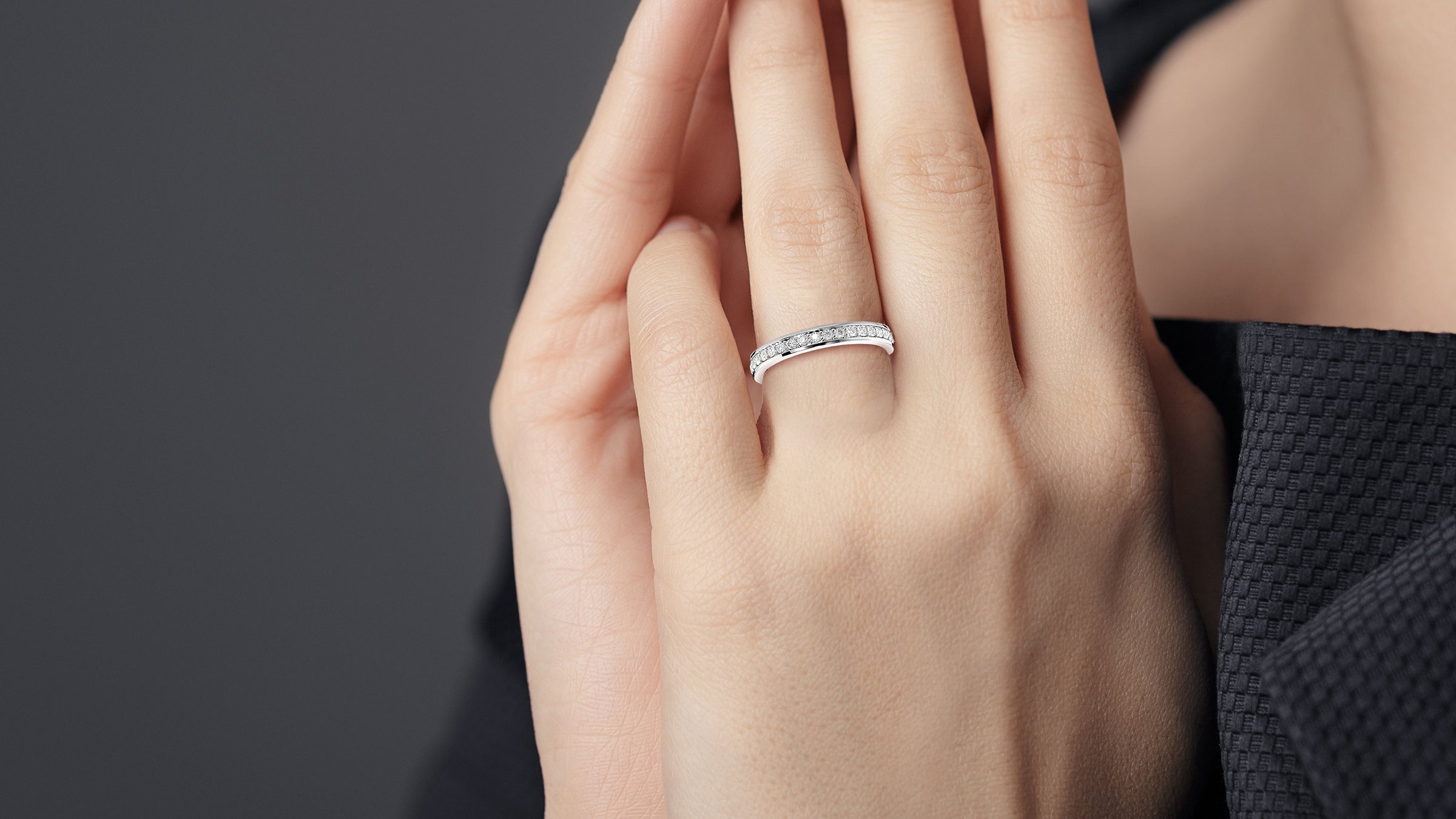 All that you are and what you are going to be.
I love you, forever.
In the eternity ring has a beautiful line of stallowing diamonds circulate the ring around which symbolizes eternal love. Eternity ring is an impressive ring alone, but it is also easy to be pair with another ring for example,
a halo ring
or
solitaire ring
.