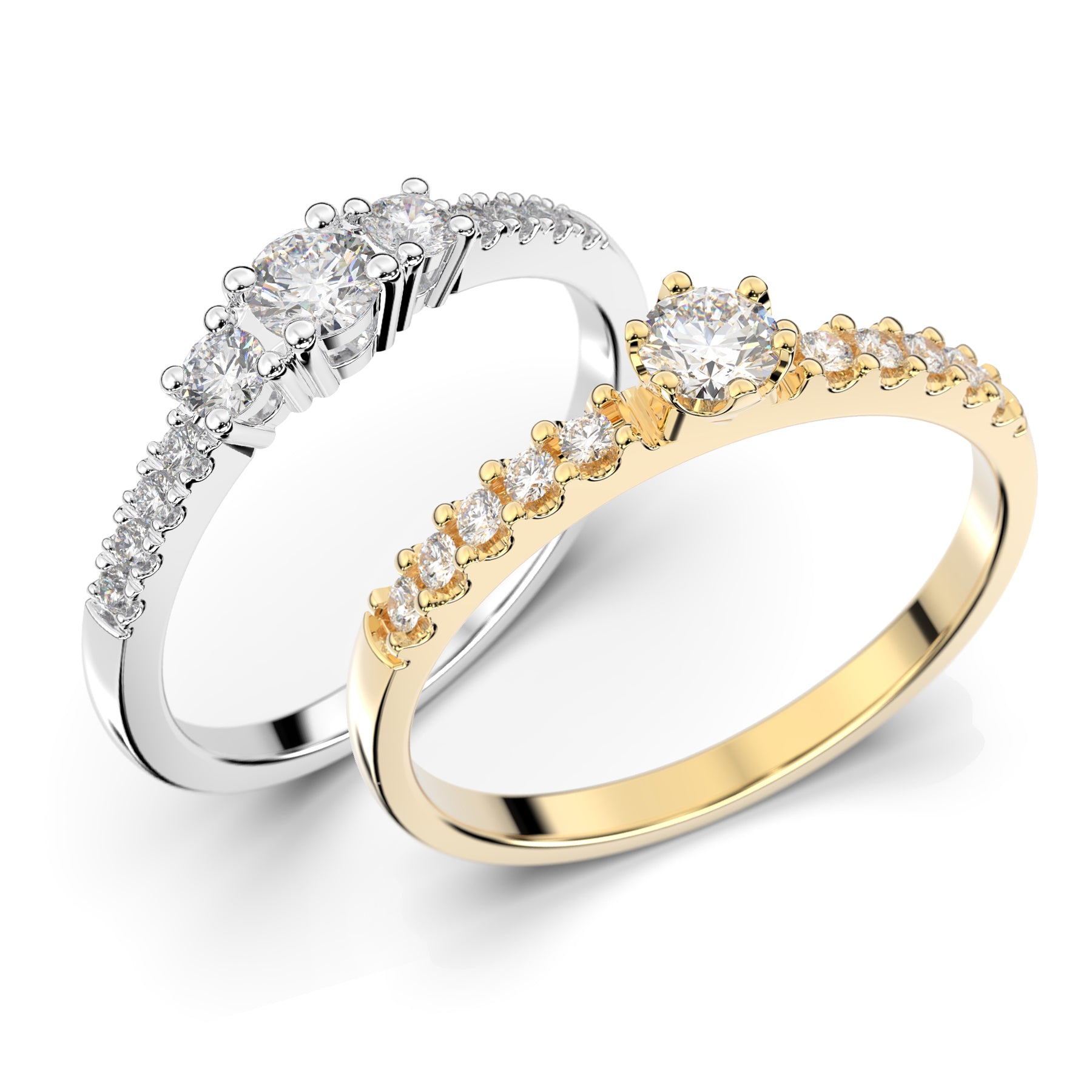 SIDESTONE RINGS
When you want to add a touch of flash and sparkle to a single stone ring, the so-called side stone ring is an excellent choice, where the larger centre stone is flanked by smaller diamonds.
Most Festive side stone rings also come with a matching eternity ring to create a perfectly matched pair of rings.
All diamonds used in Festive jewellery undergo a rigorous microscope inspection to monitor the quality of the diamonds and ensure they are of the highest quality. Diamonds weighing 0.30 carats and above are graded in GIA laboratories and accompanied by a written certificate.
In addition to diamonds, you can also choose a coloured gemstone such as sapphire, ruby or morganite.