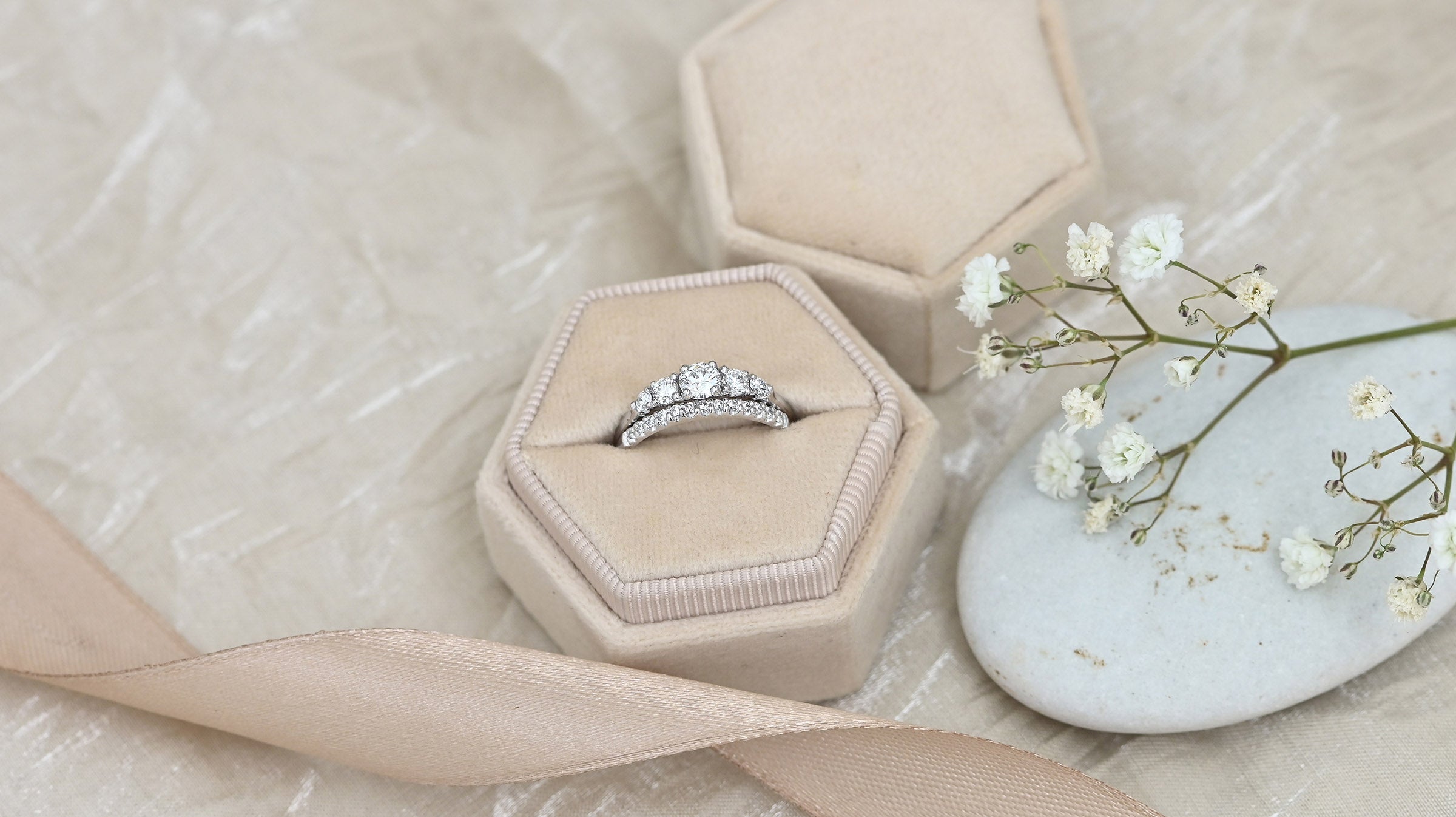 A high-quality diamond ring reinforces emotional value

A diamond ring is often associated with a lot of emotional value. It is often wanted to represent eternal love, faithfulness, appreciation, and gratitude. A diamond ring usually celebrates an engagement, marriage, or anniversary, so it is important that the choice is made carefully and so that the choice is in keeping with their emotional value. A high quality diamond ring will make your wedding day memorable and beautify its wearer for decades.
What affects the value of a diamond ring?
The quality and value of diamonds is affected by 4 things (4C`s), the most decisive being the color, purity and quality of grinding and weight. We pay special attention to these four areas when choosing the right diamonds for our diamond rings.
All diamonds used in Festive diamond rings undergo an accurate microscopic inspection to monitor and maintain the quality of the diamonds. Diamonds weighing 0.30 carats or more are graded in GIA laboratories, which are accompanied by a written certificate. By default, we use H1 (Wesselton) and SI1 grade diamonds with excellent value for money. The options G (TW) -VS1, H (W) -SI2, H (W) -VS1 are also available. Learn more About diamonds.
All Festive diamond rings are designed and manufactured in Finland. We use 100% recycled gold in all our jewelry . Material options are 9, 14 and 18 carat white gold, yellow gold and rose gold or alternatively platinum. More information about the materials used in the rings can be found here.