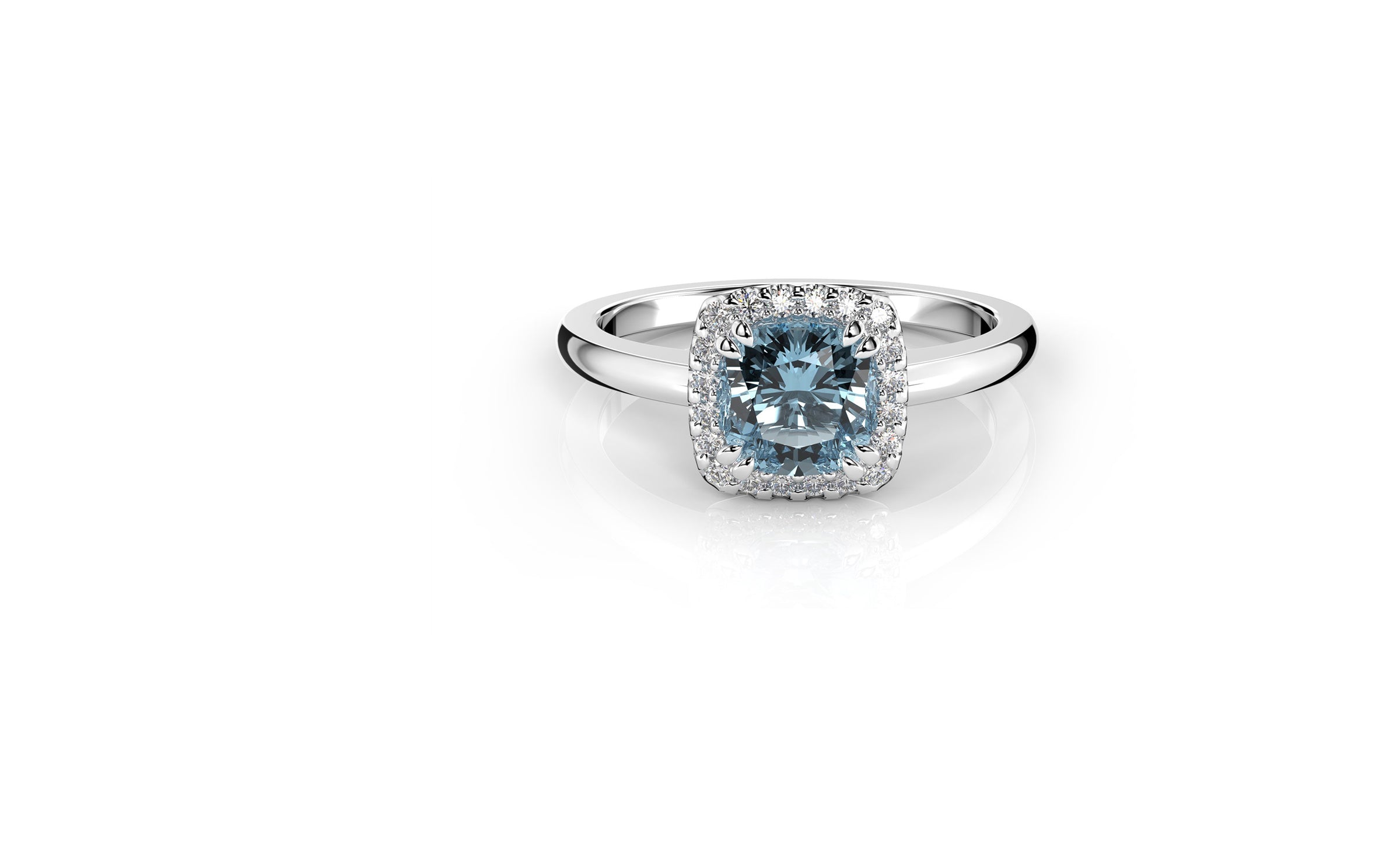 AQUAMARINE- FRESH AND ENCHANTING
Aquamarine is a clear, light blue gemstone that, like green emeralds and pink morganite, belongs to the beryllium minerals. Aquamarine rings and other jewelry often use fairly large aquamarine stones to give it its stunning color and brilliance. The unique enchanting blue color of aquamarine condemns tropical bays and cloudless blue skies.
At its most beautiful, aquamarine is in jewelry surrounded by small diamonds that accentuate its beautiful color in a beautiful way.
Aquamarine looks especially great alongside white gold or platinum, which gives it room to shine and create a harmonious color combination. Aquamarine is a fresh, delicate and lively choice as a gemstone for a young woman, for example.
All of our gemstone rings are always made of carefully selected, high quality and ethical gemstones. Each gemstone also has its own unique properties such as color, purity, hardness, refraction of light and grinding. Therefore, each gemstone ring is handcrafted, taking into account the individual characteristics of the gemstones.
Take a look at our collection and let aquamarine rings take you to the sea waves in your thoughts!