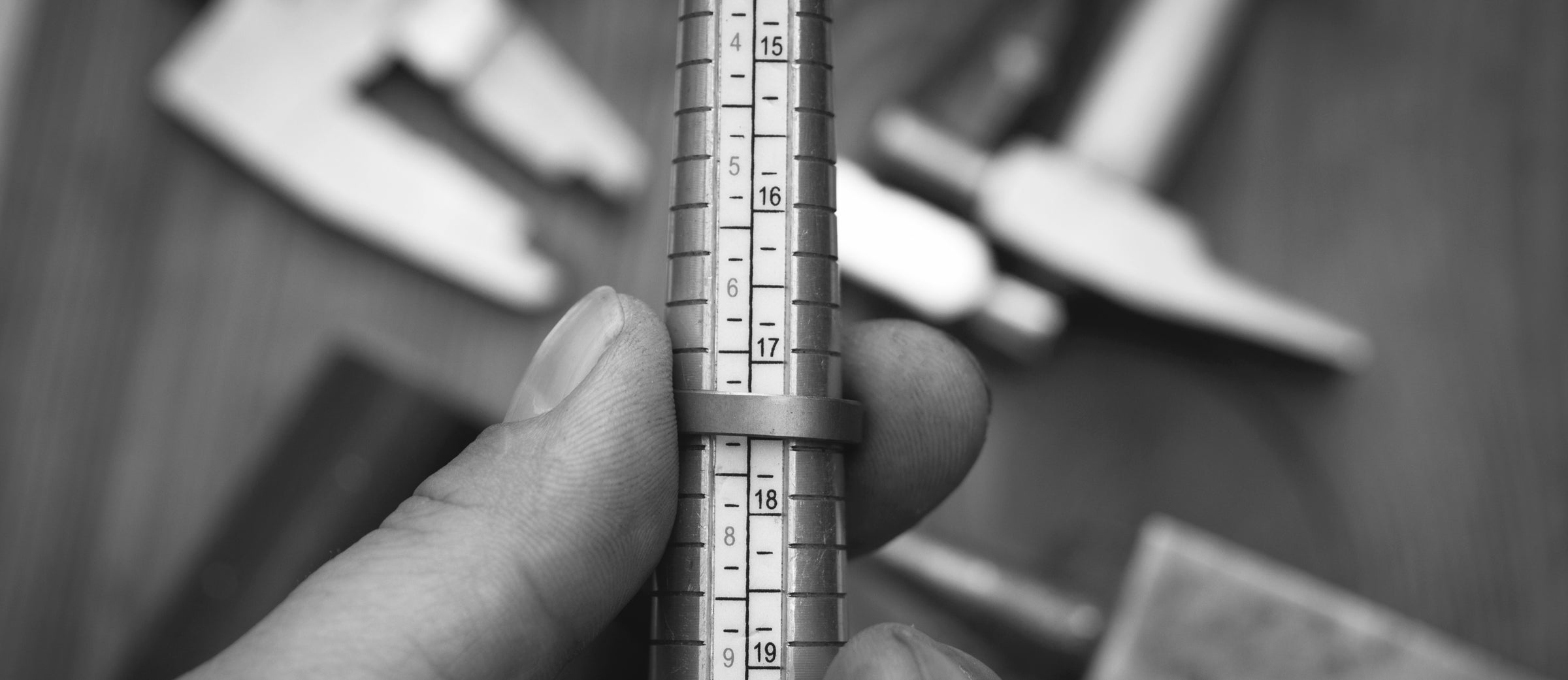 How can I measure the ring size at home ?
Ring sizer
Order your ring sizer from us before the ring is delivered.
For all ring orders, we will send ring measurements free of charge before delivery to ensure the correct size. Simply tick the box in your shopping cart that says "I will order the rings before the ring is delivered."
You can also order your rings separately using the link below.
Measuring with a pointer
If you have a ring in your home that is the right size, you can measure the diameter of the ring with a ruler, for example. The unit of measurement used in Finland is the diameter of the ring in millimetres. The ring in the picture measures 19 mm.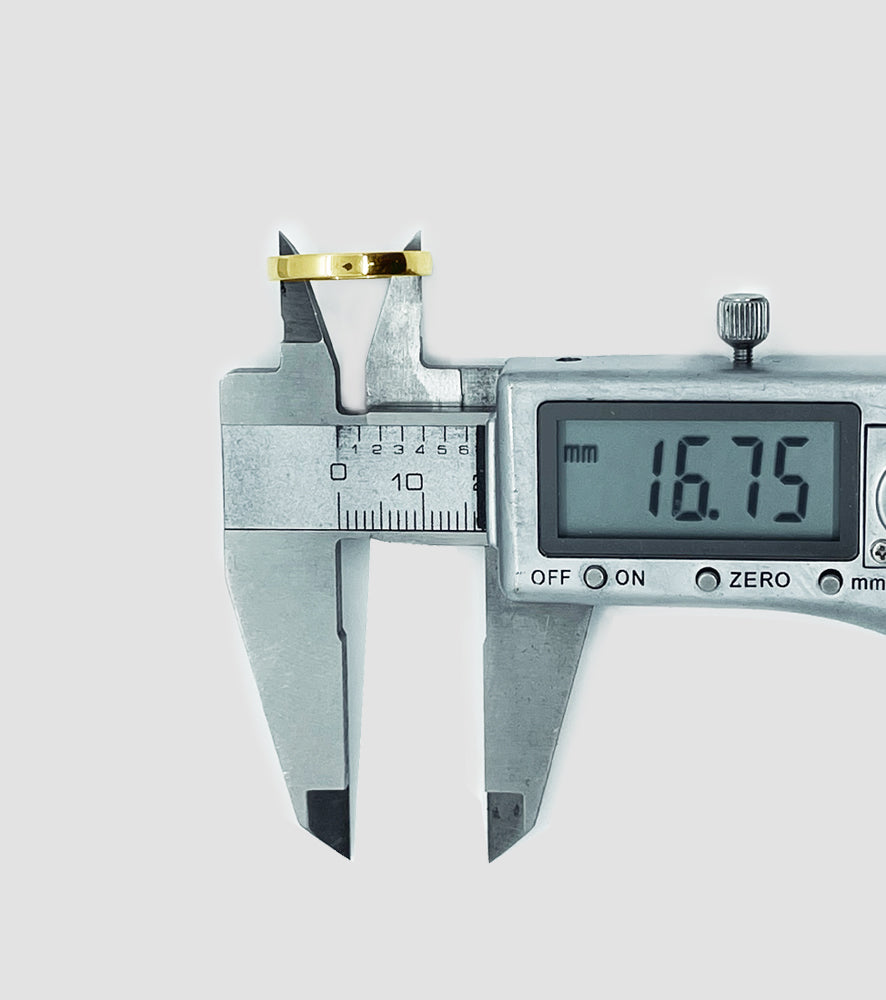 Measuring with digital caliper
If you have a caliper, you can use it to measure the inside diameter of the ring very accurately in millimetres.
Inside diameter = Ring size
Ring inner diameter for example 16.75 mm = ring size 16.75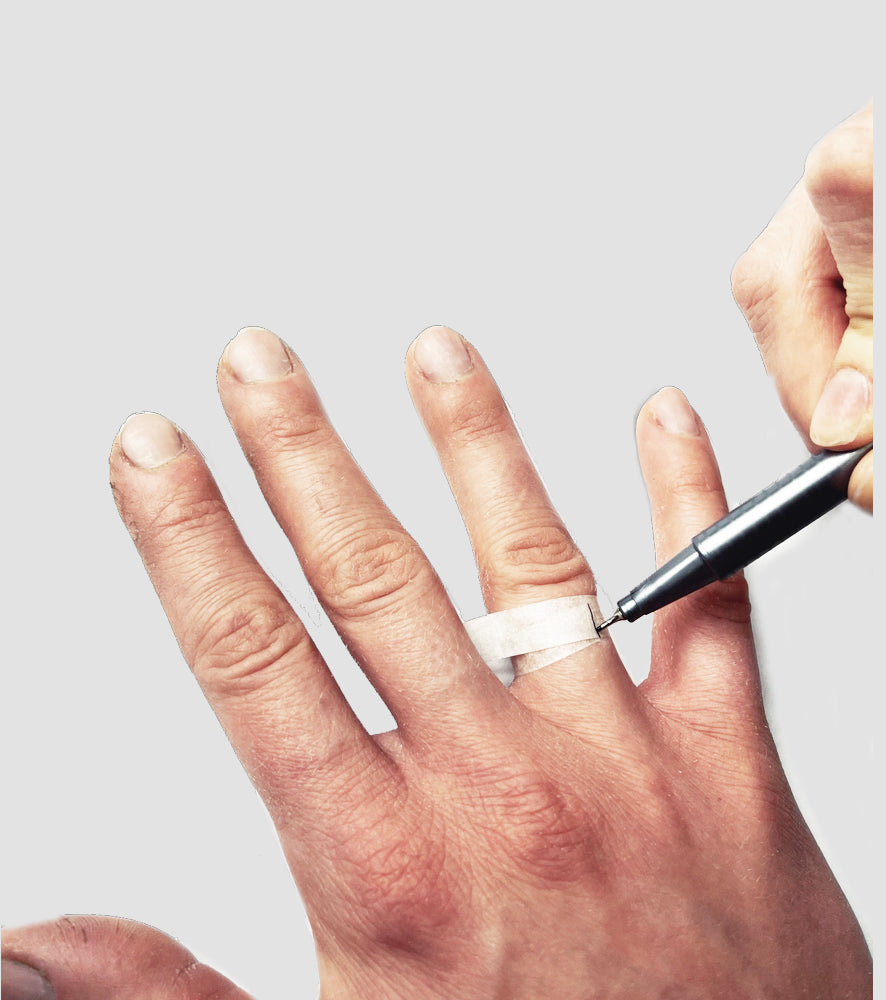 Circumferential measurement with tape
If you don't have a ring of the right size, you can cut a strip of paper or tape about 3-4 mm wide. Wrap this paper very tightly on your finger and mark the circumference with a pencil. It is important that the paper or tape is very tight around your finger.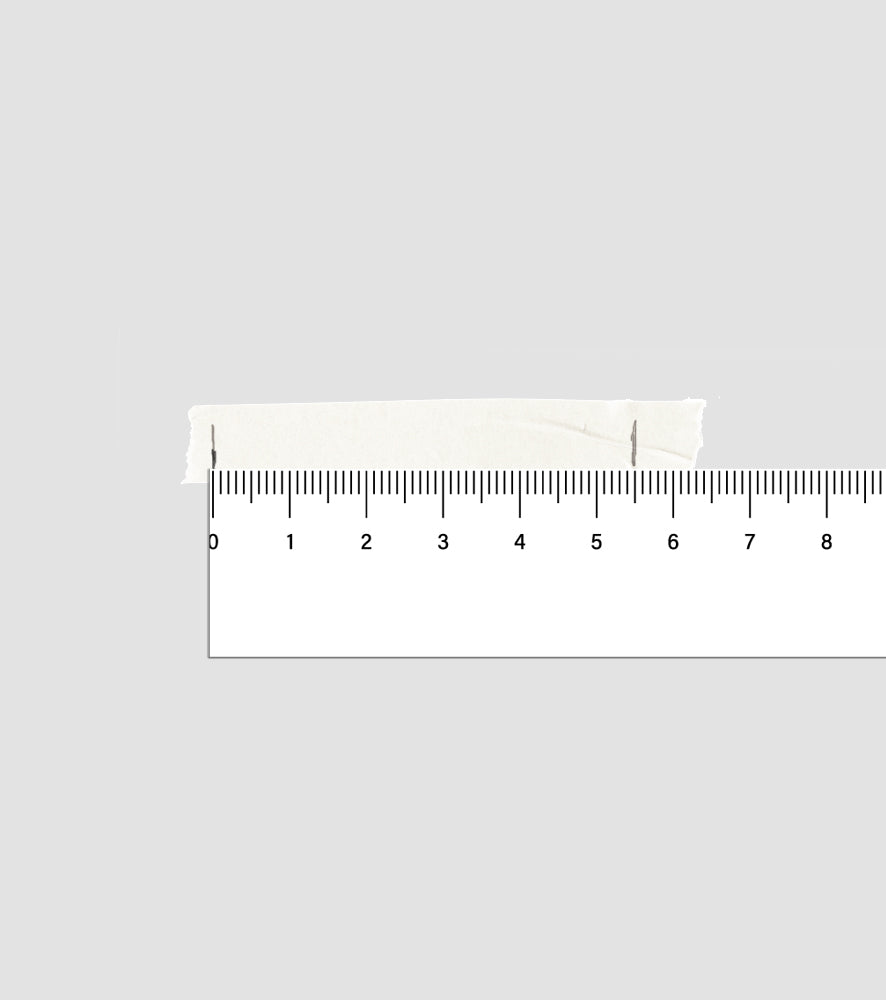 Measure the circumference
Measure the length of the tape or paper in millimetres from the start line drawn with a pencil to the end line. The measurement in the picture is 55mm.
Measurement table
See the girth equivalence in the dimension table.
If you have any questions about measuring your finger size, you can contact customer service via chat or email.
What if the ring I ordered online is not suitable?
Don't worry, all rings ordered from our online shop include a free resizing service within 14 days of the order date. Please always contact our customer service first if the product delivered to you is the wrong size and you would like to exchange it for the correct size.
Our expert dealers throughout the country will also be happy to help you with any questions you may have about rings.