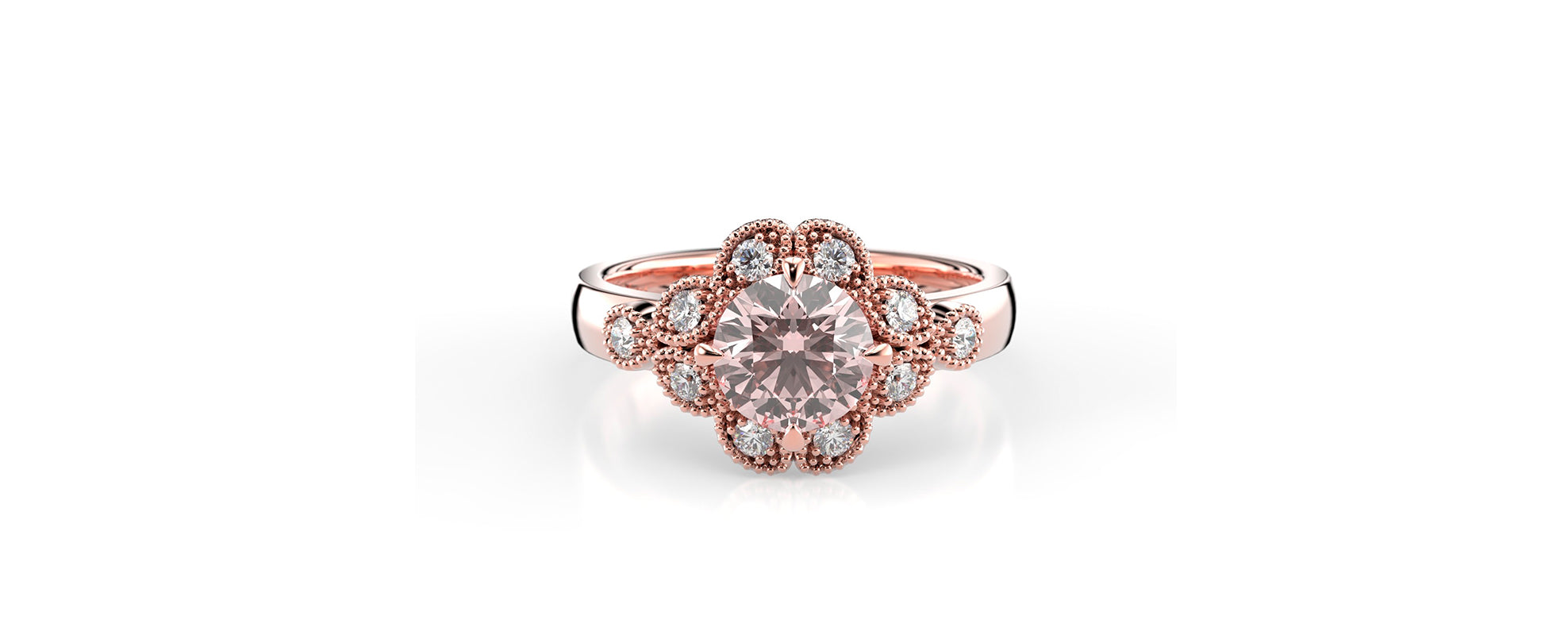 MORGANITE-FEMININE AND SENSITIVE
Morganite is a common pink gemstone that belongs to the beryllium minerals. The same category also includes green emeralds and light blue aquamarine. Indeed, berylli minerals are mainly classified according to their color.

In the Festive collection you will find a wide range of morganite rings. The bright pink color goes wonderfully with many different materials - especially the red gold, which wonderfully emphasizes its own pink color. In our collection you will find simplified, single-stone morganite rings as well as ornately shaped morganite rings that combine several gemstones.

Morganite is a youthful, delicate and feminine gemstone that is guaranteed to be a memorable gift for the woman of your life. Take a look at the collection and find the morganite ring you like, either to pamper yourself or your loved ones!